You can have a free online conversation in English with teachers and other students here. You can also come with your friends and chat in English.
Students from all departments are very welcome
---
ELI Teachers' Schedule
Everyone is welcome to talk to the ELI teacher(s) on duty at the online English Lounge (Yellow Sofas). You can speak to teachers in English, both individually and/or in groups without an appointment.
Please see the schedule for details of who is on duty.
English Lounge Zoom Schedule (KUIS students only)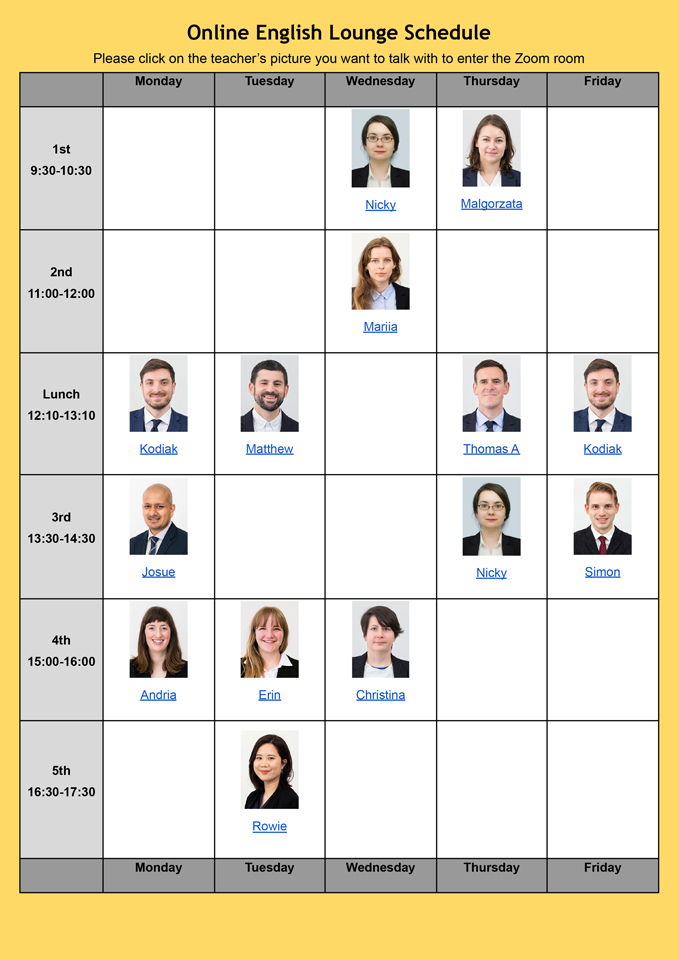 ---
Saturday Lounge
You can also chat with ELI teachers on Saturdays, both face-to-face in the English Lounge in KUIS 8 and online on Zoom. No appointment is needed.
Face-to-face: One-to-one only. If another student is already talking to the teacher, you may need to wait a little.
Online: More than one student is OK. Join alone or with your friends.
Please see the schedule for details of who is on duty.
Saturday Lounge Zoom Schedule (KUIS students only)