The SALC is not just a place to learn and practice a language; it is also a social space where students can make friends, learn what they are passionate about, and share their ideas while using the language they are studying. In order to support this environment, the SALC provides opportunities where students can join or create communities and events.
SALCは語学学習を行う場所だけではなく、学習している言語を使用しながら友達を作ったり、他の学習者と夢中になれることを学んだり、アイデアをシェアしたりすることのできる、交流の場でもあります。そのような場として活用してもらえるよう、SALCでは皆さんがコミュニティやイベントを企画したり、参加したりすることのできる機会を提供しています。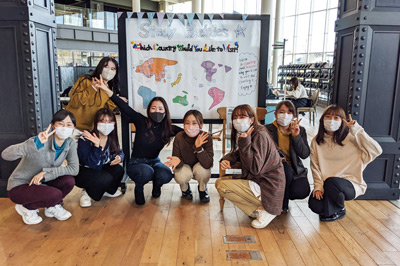 Find out what's on in the SALC!
---
Upcoming events and SALC Workshops
---
Calendar
Click a schedule to see details