Books, DVDs, tutorial videos, and more online resources are available for your learning.
---
Materials (Books/DVDs) & Equipment
The SALC has a variety of materials in a range of levels and on many topics to help you study. You will notice that the materials are color coded by level and have a pink label which tells you about the material. Talk to a Learning Advisor if you would like help finding something that matches your interests and goals. Check the SALC Section Map to help you find the materials.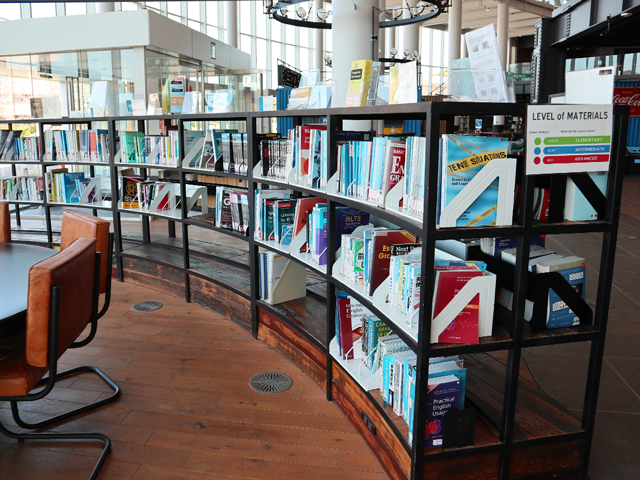 Borrowing Rules
If you wish to borrow any SALC material, please bring your KUIS student ID card to the SALC counter. Some materials you can take home and some you can use only in the SALC because of copyright law. If you are not sure, please ask at the SALC counter. All equipment can be borrowed for one day and only in the SALC.
Please come to the SALC counter when you wish to return materials.
Materials & Equipment
# of items
For how long?
Books
Magazines
6
2 weeks
(You can borrow again [renew] 1 time)
DVDs
2
1 day
Only in the SALC
Headphones / Splitters for connecting extra headphones /
Lightning HDMI adaptor / USB-C hub / CD drive
3
1 day
Only in the SALC
Renewing Materials
If you want to borrow materials for more than 2 weeks, you can use the KUIS OPAC system to renew material(s) by yourself. You can also come to the counter before the due date and tell us your name, your Student ID number, and the title of the material(s) you wish to renew. Then you can borrow for 2 more weeks. You can renew once.
KUIS OPAC (Online Public Access Catalog)
*Please use Chrome when you access KUIS OPAC (Online Public Access Catalog) with an iPad/iPhone. Safari (the default browser for Apple's devices) has been frequently unavailable to log in to the library system.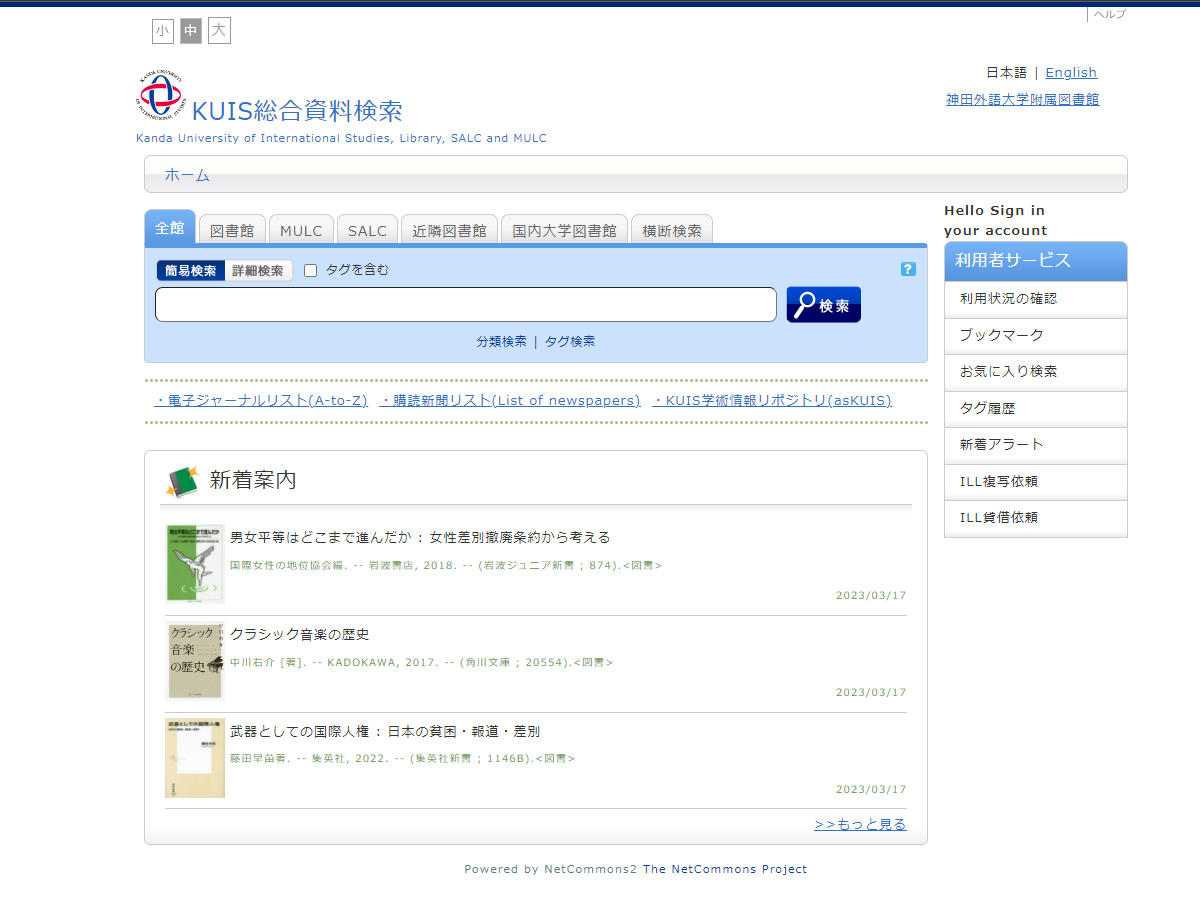 Material Requests
If you have any requests or suggestions for new materials, you can use the Online Material Request system. Your requests are valuable and will help us to make the SALC a better place for learning.
If you want to check the progress of your requests, please check here.
---
Digital Resources
There are many materials that you can access via your smart phone or tablet device.
Check the Online Resources.
---