Make a 30 minute reservation to practice speaking with international student volunteers and interns.
Language Practice Partner (LPP) is a tandem learning system where you can make an appointment with an international student for language and cultural exchange. They will help you practice English (or their proficient languages) for 15 minutes and you will help them practice Japanese (or other languages that you speak) with him/her for 15 minutes.
LPPs are volunteers and they are offering their time to help you. Please consider this, if you are thinking about canceling the appointment.
LPPは学生ボランティアとして、貴重な時間を提供しています。予約をする際は自分のスケジュールをよく確認してキャンセルのないようにして下さい。
Please check your email for the Zoom link to meet with the LPP online.
Click on a LPP picture to make a 1-1 reservation.
You can see the schedule to know who is available.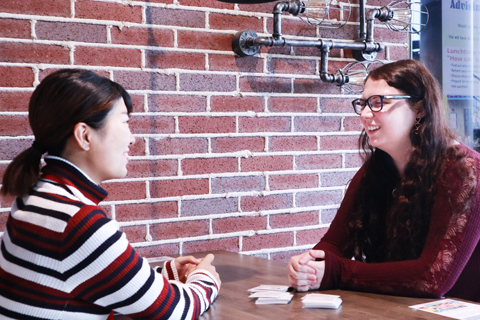 ---
LPP schedule
Click to see the schedule for details of who is available.
LPP Schedule (As of 27th October 2021)
---
Who are the Language Practice Partners
---