Make an appointment with an international student for language and culture exchange.
LPP is a tandem learning system which is based on a partnership between 2 learners.
Your partner will help you practice English (or a proficient language) for 15 minutes and you will help your partner practice Japanese (or another language that you speak) for 15 minutes.
2 learners can also practice a language that they are both learning for 30 minutes.
Click to see the schedule for details of who is available. The new term schedule will be available soon.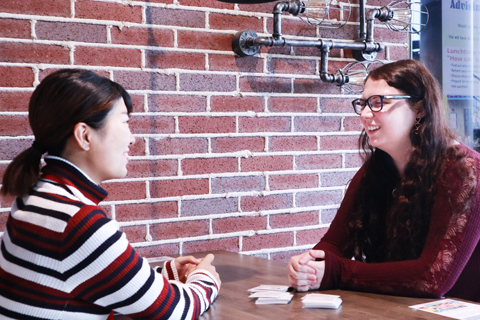 ---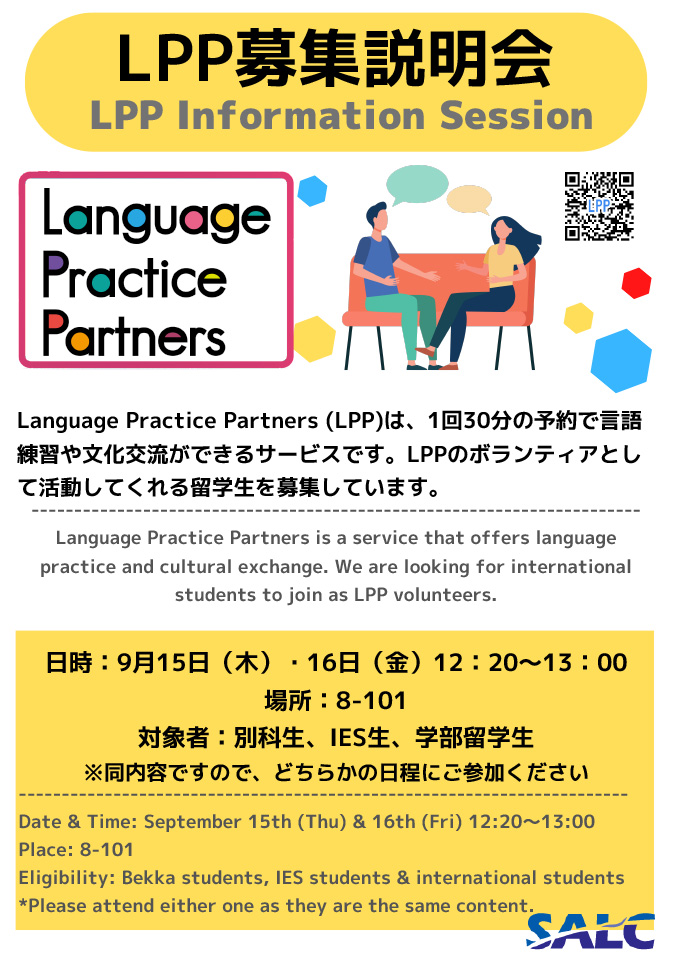 LPP Information Session
Language Practice Partners is a service that offers language practice and cultural exchange. We are looking for international students to join as LPP volunteers.
Date

September 15th (Thu) & 16th (Fri)

*Please attend either one as they are the same content.

Time

12:20~13:00

Place

8-101

Eligibility

Bekka students, IES students & international students
---
Who are the Language Practice Partners(Coming soon)
---