Anouncements Opening Hours About us FAQs

Opening Hours
*Subject to change. Please check the calendar for the latest schedule information.
※変更される場合がありますので最新のスケジュールは開館カレンダーを確認してください。
SALC services
Class Periods / 授業期間

Regular opening hours
Mon – Fri 8:45 – 19:00
Sat 9:00 – 17:00

Test Periods / 試験・補講期間

Mon – Sat 10:00 – 17:00

University Holiday Periods / 長期休暇期間

Mon – Fri 10:00 – 17:00,

Sat Closed
---
About KUIS 8


KUIS 8 is a facility which opened on April 7th 2017 to house the SALC (Self-Access Learning Center), the ELI (English Language Institute), 16 classrooms, a cafe, and RILAE (Research Institute of learner Autonomy Education).

---
About the SALC
The SALC community aims to facilitate *prosocial and lifelong autonomous language learning within a diverse and multilingual learning environment. We aim to provide supportive and inclusive spaces, resources and facilities for developing ownership of the learning process. Learning should include ongoing reflection and take variables such as previous experiences, interests, personality, motivations, needs and goals into account and promote confidence and competence when studying and using a language.
Specifically, our objectives are to support learners in:
becoming part of a diverse, inclusive and multilingual learning community
taking a prosocial perspective by not only interacting in their target languages but also supporting others in doing so
becoming more aware and in control of their learning processes through reflection
understanding variables that affect their learning such as previous experiences, interests, personality, motivations, needs and goals
utilising appropriate communities, spaces, and resources for their own learning needs
becoming confident language users
developing language skills needed for future dreams
developing leadership skills to understand and direct their own learning and also support others
*Prosocial behavior is something you choose to do to benefit or help others.
2001 – Building 4
The first SALC was established in 2001 and was created by converting two classrooms. It was frequently full, so plans were put into place to establish a larger purpose-built facility.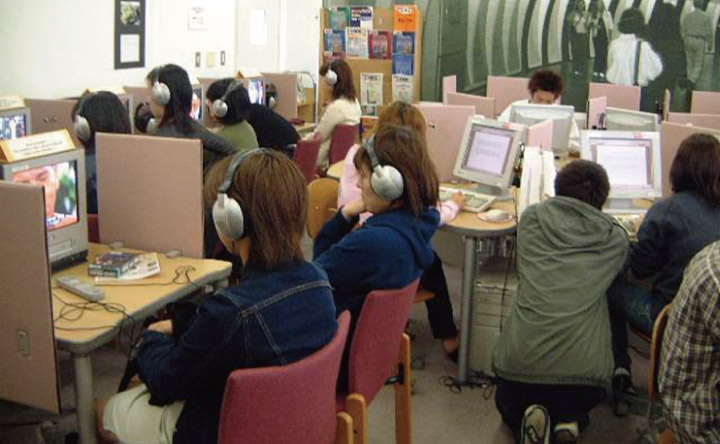 2003 – Building 6
With help from a Good Practice grant from the Japanese government, the new SALC was established in 2006 in Building 6. It was a lively space containing resources and opportunities for language practice. More space was needed to support the social side of language learning, so plans were made to expand further into a new building.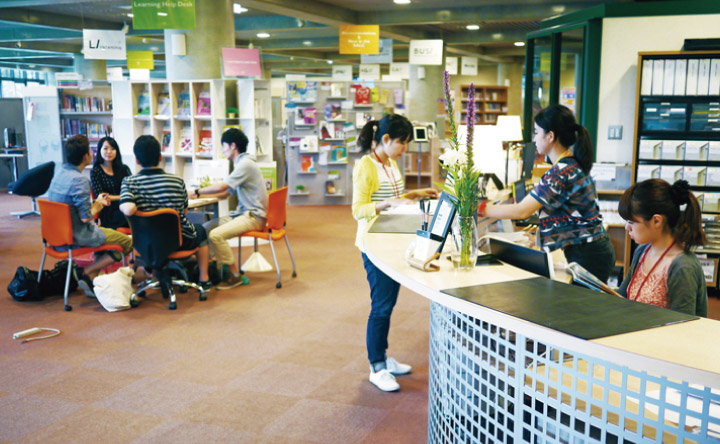 2017 – Building 8
The new SALC opened in 2017 in KUIS 8. It has two floors and a wide variety of species for studying and practising languages. It is also a cafe and a social hub which features language-related events every day.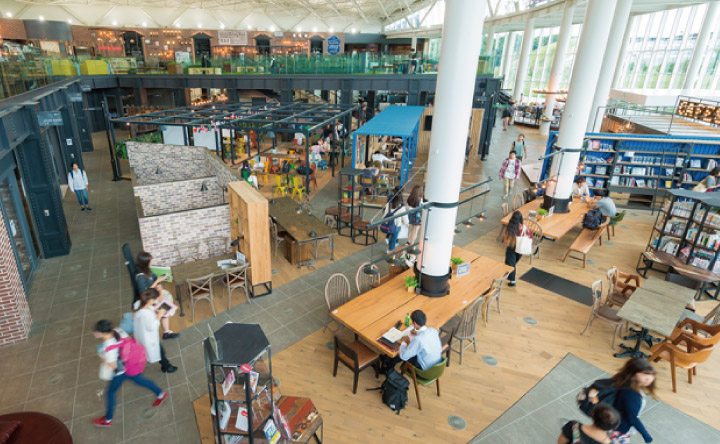 ---
About the ELI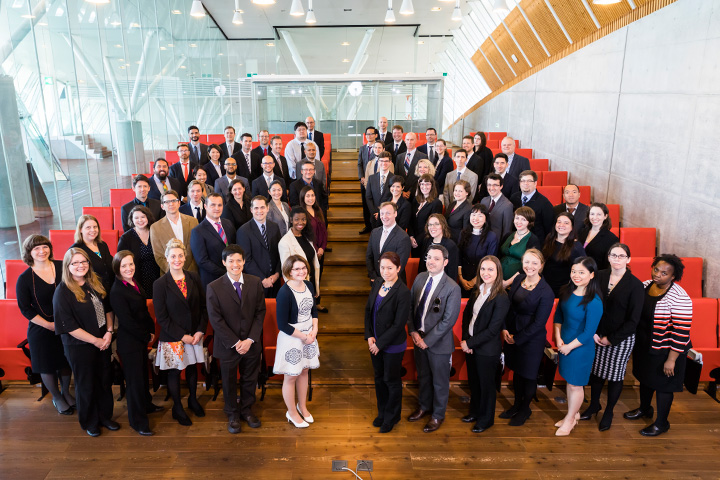 The ELI (English Language Institute) provides English instruction to all KUIS students and you will take ELI classes in your first two years at KUIS. The ELI employs more than 60 teachers from all over the world who are experts in teaching English as a Foreign Language. ELI teachers also support out-of-class learning and are available to meet any KUIS student in the Academic Support Centre on the 2nd floor of KUIS 8. Feel free to make an appointment to talk about your writing or to practice your speaking and presentation skills.
Academic Support Area
---
Contact
Self-Access Learning Center
Kanda University of International Studies
1-4-1 Wakaba, Mihama-ku, Chiba, 261-0014, JapanTel: 043-273-1298
E-mail: salc@kanda.kuis.ac.jp
---
Access
By Train (+ walk or bus)
JR Keiyo-line: Kaihin-Makuhari stn., 15 minutes walk or 5 minutes bus (route 22).
JR Sobu-line: Makuhari stn., 20 minutes walk.
JR Sobu-line: Makuhari-Hongou stn., 15 minutes bus (route 21, 22, 33).
Keisei-line: Keisei Makuhari stn., 15minutes walk.
By Automobile
Higashi-Kanto Expressway: 5 minutes from Wangan-Narashino I.C. exit (Exit for Tokyo direction traffic only), and Wangan-Chiba I.C. exit (Exit for Narita direction traffic only). Keiyo Expressway: 5 minutes from Makuhari I.C. exit.
By Air
Narita International Airport is approximately 40 minutes from the KUIS campus. Airport limousine stops are located conveniently at the nearby hotels, 5 minutes by car from the campus. Haneda Airport is also only 100 minutes from the campus by airport limousine.
---
SALC Section Map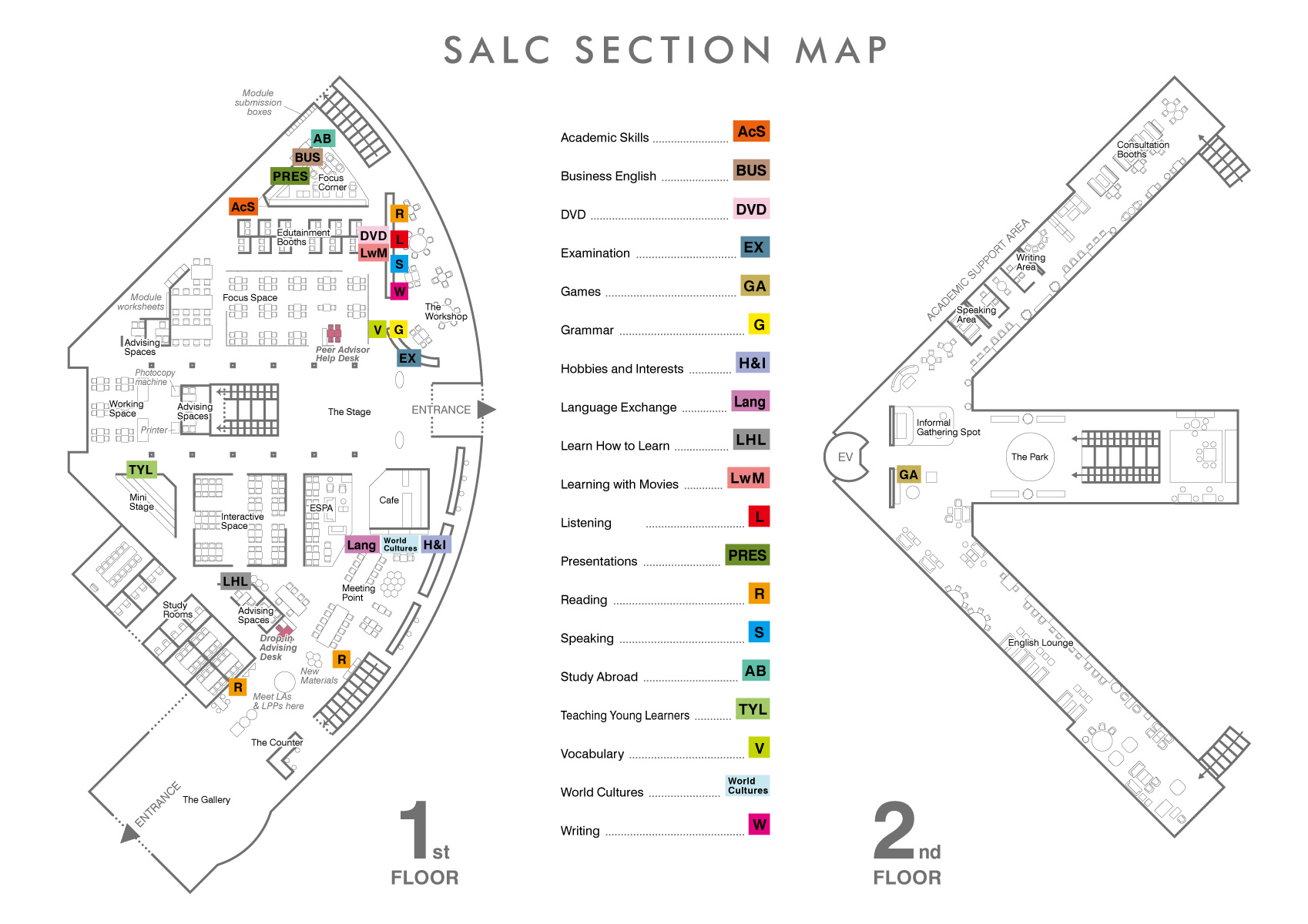 ---
Frequently Asked Questions (FAQs)
Further Information
---