SALC peer advisors are students like you who can talk with you about school life and study.
Common topics are:
English conversation practice
Class registration
Time management
How to study for exams
Meet online or in the SALC. You can also choose the language: English or Japanese.
---
Peer Advisors support you!
Blog written by Peer Advisors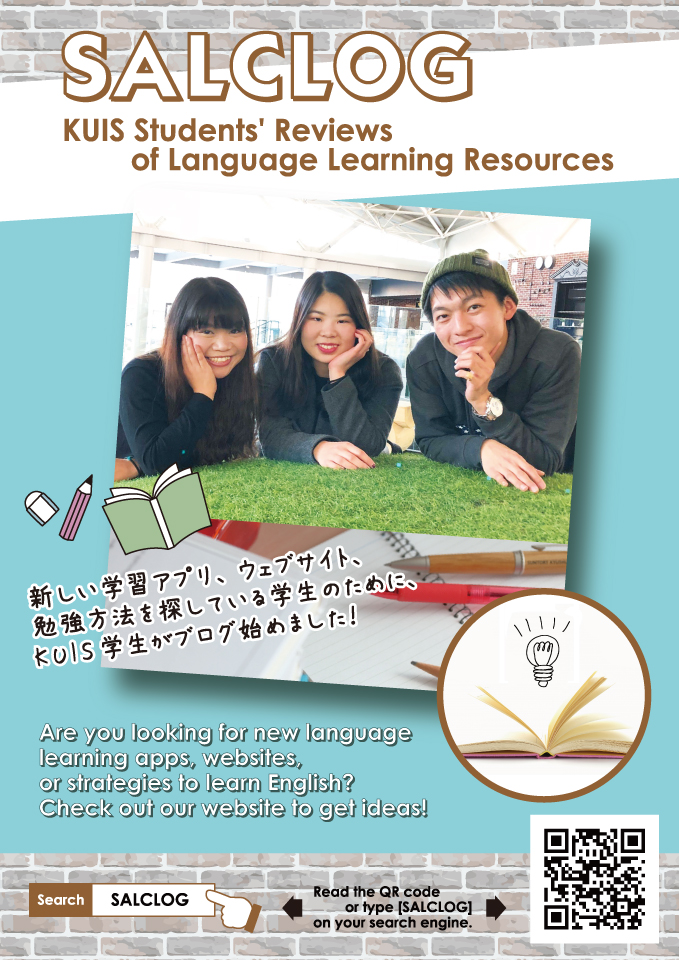 Are you looking for new language learning apps, websites, or strategies to learn English? Check out our website to get ideas!